A special broadcast of Our Sacred Journey with Audrey Kitagawa
A VoiceAmerica radio show
The living systems of the planet — rainforests, oceans, and climate are threatened. There are over 20,000 nuclear weapons in the world today quietly ready, just as they were during the Cold War, to annihilate humanity many times over. How did we get here and how do we move to a safer, saner, more peaceful place?
GSI President Jonathan Granoff talks with radio host Audrey Kitagawa, President and Founder of the International Academy of Transcultural Cooperation, about the principles which apply to our inner lives, our personal social lives, and life amongst nations.
This inspiring dialogue focuses on our innate capacity to know, protect, love, and honor the sacredness of life, and the universal principles for achieving peace and security in all its dimensions.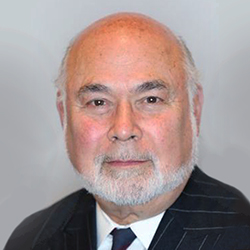 Jonathan Granoff is the President of the Global Security Institute, a representative to United Nations of the World Summits of Nobel Peace Laureates, a former Adjunct Professor of International Law at Widener University School of Law, and Senior Advisor to the Committee on National Security American Bar Association International Law Section.