In February, Director of National Intelligence Daniel Coats deemed cyberwarfare the No. 1 threat to the United States. Yet this month, new national security adviser John Bolton decided to eliminate the cybersecurity coordinator position on the National Security Council. Bolton's decision, justified as a move to "streamline" what is asserted to be a "core capability," instead is likely to downgrade the priority of cybersecurity and leave top national security officials ill-equipped.
The cybersecurity coordinator position, as implemented in the Obama administration, was not perfect. But it provided an essential function on a vital national security issue. There is no evidence the situation has improved so dramatically in the past year and a half that this function is no longer needed. Coordination is important because individual departments and agencies can only do so much.
As the head of cybersecurity and critical infrastructure protection at the Department of Homeland Security, I was responsible for coordinating cybersecurity efforts for the civilian government and the private sector…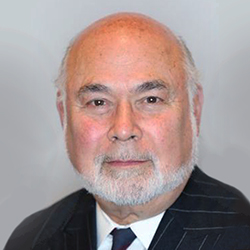 Jonathan Granoff is the President of the Global Security Institute, a representative to United Nations of the World Summits of Nobel Peace Laureates, a former Adjunct Professor of International Law at Widener University School of Law, and Senior Advisor to the Committee on National Security American Bar Association International Law Section.