Wednesday, April 16
3-6 PM
On Wednesday, April 16, GSI President Jonathan Granoff joins Guest Host Richard Belzer on the new Air America Radio program, "American Afternoon," from 3-6 PM. The dialogue between the actor/comedian- best known for his role on Law & Order: Special Victims Unit– and the GSI President is sure to be entertaining, fast-paced, informative and engaging. It will be broadcast on Air America stations nationwide, as well as via satellite and streamed on the Air America website.
» Listen online or see which AM station near you broadcasts Air America.
Jonathan Granoff and Richard Belzer at the American Bar Association Showcase Presentation
April 4, 2008
This conversation is a follow-on to the recent dialogue they held before the American Bar Association's International Law section, during a Showcase Presentation on the theme of "Celebrity and Social Responsibility." This event was part of a series of ABA events that Mr. Granoff has conducted. Past presenters include Hans Blix, Ted Sorensen, Robert McNamara, Jane Goodall and, most recently, Sir Bob Geldof.
» Click here for a video of the dialogue with Ted Sorensen and Robert McNamara.
Belzer has honed his life experiences into barbed comedic material drawn from other former jobs including paperboy, teacher, census-taker, jewelry salesman and dockworker. He began his career in show business with a starring role in "Groove Tube," the counterculture film that went on to become a cult classic. Since then, Belzer's comedic talents have been featured in every entertainment medium from off-Broadway ("The National Lampoon Show" with Bill Murray, Gilda Radner and John Belushi) to radio ("Brink and Belzer" on WNBC) to film ("Fame," "Author, Author," "Night Shift" and "Scarface"). He also starred in the six-part comedy Showtime series "The Richard Belzer Show," and hosted both the live Lifetime talk show, "Hot Properties," and Court TV's "Crime Stories."
» For more information, visit the Air America website at: https://www.airamerica.com
» For more streaming audio interviews with GSI leadership and staff, visit our Online Audio Archives.
Air America is carried on the following market AM stations:
State
Station
Dial
Albuquerque-Santa Fe
NM
KABQ-AM
1350
Albuquerque-Santa Fe
NM
KTRC-AM
1260
Albuquerque-Santa Fe
NM
KVOT-AM
1340
Anchorage
AK
KUDO-AM
1080
Boston (Manchester)
VT
WKVT-AM
1490
Buffalo
NY
WWKB-AM
1520
Burlington-Plattsburgh
VT
WDEV-AM
550
Charleston-Huntington
KY
WCMI-AM
1340
Charlottesville
VA
WVAX-AM
1450
Chicago
IL
WCPT-AM
820
Columbia, SC
SC
WOIC-AM
1230
Columbus, OH
OH
WVKO-AM
1580
Denver
CO
KKZN-AM
760
Detroit
MI
WDTW-AM
1310
Detroit
MI
WLBY-AM
1290
Eugene
OR
KBBR-AM
1340
Eureka
CA
KGOE-AM
1480
Grand Rapids-Kalmzoo-Battle Crk
MI
WTKG-AM
1230
Greenville-Sprtnbrg-Ashvl-Andrsn
NC
WPEK-AM
880
Johnstown-Altoona-State College
PA
WBLF-AM
970
Los Angeles
CA
KSZL-AM
1230
Los Angeles
CA
KTLK-AM
1150
Madison
WI
WXXM-FM
92.1
Miami-Ft. Lauderdale
FL
WINZ-AM
940
Minneapolis-St. Paul
MN
KTNF-AM
950
Minneapolis-St. Paul
MN
WWWI-AM
1270
Missoula
MT
KLCY-AM
930
Monterey-Salinas
CA
KRXA-AM
540
New York
NY
WWRL-AM
1600
Paducah-Cp Gird-Harrisbg-Mt Vrn
IL
WINI-AM
1420
Palm Springs
CA
KPTR-AM
1340
Philadelphia
NJ
WTAA-AM
1490
Phoenix (Prescott)
AZ
KPHX-AM
1480
Pittsburgh
PA
WPTT-AM
1360
Portland
OR
KKEE-AM
1230
Portland
OR
KPOJ-AM
620
Raleigh-Durham (Fayetteville)
NC
WCHL-AM
1360
Rapid City
WY
KYTI-FM
93.7
Reno
NV
KJFK-AM
1230
Rochester
NY
WROC-AM
950
Sacramento-Stockton-Modesto
CA
KSAC-AM
1240
San Diego
MX
XEPE-AM
1700
San Francisco-Oakland-San Jose
CA
KKGN-AM
960
Santa Barbara-Snta Mria-Sn Lu Ob
CA
KIST-AM
1340
Santa Barbara-Snta Mria-Sn Lu Ob
CA
KYNS-AM
1340
Seattle-Tacoma
WA
KPTK-AM
1090
Seattle-Tacoma
WA
KBAI-AM
930
Spokane
WA
KPTQ-AM
1280
Springfield-Holyoke
MA
WHMP-AM
1400
Springfield-Holyoke
MA
WHMQ-AM
1240
Springfield-Holyoke
MA
WHNP-AM
1600
Syracuse
NY
WNYY-AM
1470
Tampa-St. Petersburg (Sarasota)
FL
WDCF-AM
1350
Tampa-St. Petersburg (Sarasota)
FL
WTAN-AM
1340
Tucson (Sierra Vista)
AZ
KJLL-AM
1330
Washington, DC (Hagerstown)
DC
WWRC-AM
1260
Washington, DC (Hagerstown)
MD
WWWB-AM
820
Washington, DC (Hagerstown)
DC
WWWT-AM
1500
Washington, DC (Hagerstown)
VA
WWWT-FM
107.7
West Palm Beach-Ft. Pierce
FL
WJNO-AM
1290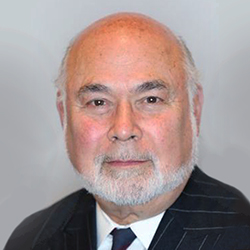 Jonathan Granoff is the President of the Global Security Institute, a representative to United Nations of the World Summits of Nobel Peace Laureates, a former Adjunct Professor of International Law at Widener University School of Law, and Senior Advisor to the Committee on National Security American Bar Association International Law Section.