Nuclear Weapons: There are no good hands for these bad arms. Join the majority of nations which have adopted a Treaty to Prohibit them everywhere forever!  Do not ever forget what happened in Hiroshima. It must never happen again.
The report about our amazing event on 6 August can be found on the 
Huffingtonpost
.
Sincerely,
Jonathan Granoff,
President, Global Security Institute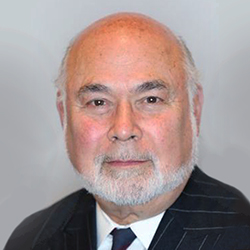 Jonathan Granoff is the President of the Global Security Institute, a representative to United Nations of the World Summits of Nobel Peace Laureates, a former Adjunct Professor of International Law at Widener University School of Law, and Senior Advisor to the Committee on National Security American Bar Association International Law Section.