Dear friend,
We are pleased to share with you an outline of Global Security Institute's Ongoing Initiatives. We are further pleased to notify you and encourage your attendance at several substantive, Upcoming Events. (Both the Ongoing Initiatives document and the Upcoming Events are also available in PDF.)
Amongst these events are several workshops of the Middle Powers Initiative and a Global Council meeting of the Parliamentary Network for Nuclear Disarmament. We have several high-level events on space security, including a panel co-sponsored by the Secure World Foundation, the Government of Russia and the UN Institute for Disarmament Research in Geneva. Moreover, we are committed to several activities beyond those events organized by GSI, such as a conference at Quinnipiac University, where I am honored, as a keynote speaker, to join President Jimmy Carter and several hibakusha—atomic bomb survivors— at a conference on The Dangers of Nuclear Weapons.
On our website you can find a full listing of these upcoming events, and it is my sincere hope that you can join us for some of them. Our New York staff very much looks forward to hosting you. Please contact us if you are interested.
» Click here to read about our Ongoing Initiatives
» Click here to learn of our Upcoming Events
Please join us in New York for any or all of our exciting, upcoming events. We look forward to seeing you here.
Sincerely,

Jonathan Granoff
President
» Read about our Ongoing Initiatives in PDF format or view the HTML version
» Learn about our Upcoming Events in PDF format or view for the HTML version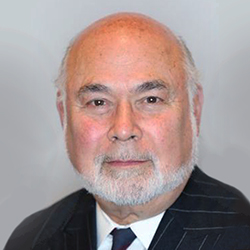 Jonathan Granoff is the President of the Global Security Institute, a representative to United Nations of the World Summits of Nobel Peace Laureates, a former Adjunct Professor of International Law at Widener University School of Law, and Senior Advisor to the Committee on National Security American Bar Association International Law Section.