Watch an inspiring dialogue on "Matters that Matter," with United Nations Under Secretary General for Disarmament Affairs Izumi Nakamitsu and GSI President Jonathan Granoff, Chairman of the Task Force on Nuclear Nonproliferation and President of the Global Security Institute.
The virtual event, which was held on May 27, 2020,  includes the presentation of the ABA International Law Section's Lifetime Achievement Award to Jonathan Granoff by Michal Byowitz, United Nations Messengers of Peace Michael Douglas and Jane Goodall weigh in with messages about the award.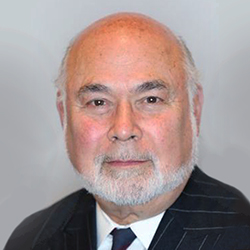 Jonathan Granoff is the President of the Global Security Institute, a representative to United Nations of the World Summits of Nobel Peace Laureates, a former Adjunct Professor of International Law at Widener University School of Law, and Senior Advisor to the Committee on National Security American Bar Association International Law Section.