Event Report
June 15, 2001

WASHINGTON, D.C.–From June 10-13, 2001, Project Abolition, a coalition of non-profit organizations promoting security through nuclear disarmament, worked with the Nuclear Disarmament Partnership to organize a press conference, Congressional education program, and rally attended by several hundred activists from across the nation. The Project Abolition coalition includes the Fourth Freedom Forum, Global Security Institute, The Nation Institute, Peace Action, Peace Links, Physicians for Social Responsibility, and Women's Action for New Directions, and is a project of the Global Security Institute.

Project Abolition's Tuesday press conference highlighted seven prominent Members of Congress, and GSI Advisor Frank Von Hippel, who blasted the Bush Administration's plans to deploy a Star Wars national missile defense system. They charged President Bush and Secretary of Defense Donald Rumsfeld with wanting to "build first [and] figure out later" a system that has failed repeated tests, will cost more than $60 billion, and threatens to destabilize the international system.

Members of the House of Representatives who spoke included: TOM ALLEN (D-ME); BOB FILNER (D-CA); BARNEY FRANK(D-MA); RUSH HOLT (D-NJ); JOHN TIERNEY (D-MA); JAN SCHAKOWSKY (D-IL); AND EARL BLUMENAUER (D-OR).

Following an energizing Sunday rally across from the White House, hundreds of activsts took to the halls of Congress for face-to-face meetings with elected representatives and their staffers, bringing the message that Star Wars national missile defense will lead to a new arms race, and possibly the weaponization of space.

These events generated extensive media coverage, which is still unfolding. In addition to the articles below, Jonathan Granoff, President of the Global Security Institute, was interviewed by Voice of America and Agence France Presse, and had a 90 minute interview with Asahi Shimbun, the leading Japanese news agency.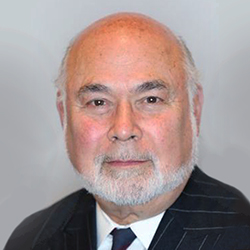 Jonathan Granoff is the President of the Global Security Institute, a representative to United Nations of the World Summits of Nobel Peace Laureates, a former Adjunct Professor of International Law at Widener University School of Law, and Senior Advisor to the Committee on National Security American Bar Association International Law Section.