Bipartisan Security Group Welcomes Senate Ratification of START
Media Advisory
December 22, 2010
For immediate release
Contact: Kevin Davis, Bipartisan Security Group: (202) 251-8294; kdavis@gsinstitute.org
Today's Senate ratification of the new START arms reduction treaty with Russia is a major step towards strengthening national and global security, according to the Bipartisan Security Group (BSG)*, a not-for-profit group of Republican and Democratic experts with experience in diplomacy, law, intelligence and military affairs.
The strong bipartisan support for the treaty, which reduces both countries' deployed strategic nuclear warheads to 1,550, maintains the tradition of bipartisanship on issues relating to arms control. In an era marked by increasing polarization, BSG welcomes the overwhelming support for START from both parties.
"The Senate's approval of START sends a message to the world that America is ready to responsibly lead in confronting 21st century security threats," said BSG Director, Ambassador Robert Grey, Jr. "Bipartisan support of this important treaty lays the foundation for more powerful, concerted global action on other security challenges," he said.
The first START Treaty, signed in 1991, began with President Reagan who, along with his Russian counterpart President Gorbachev, sought the abolition of nuclear weapons. "Ratification of the new START Treaty," said BSG Member Jonathan Granoff, President of the Global Security Institute, "has the potential to restart the critical task of building cooperation and the rule of law, necessary elements to achieving the universal, legal, enforceable, and verifiable elimination of nuclear weapons."
The battle over effective arms control is not yet over, warns BSG. There remain a number of important steps in President Obama's "Prague agenda"—the 2009 speech in which he outlined his vision of a nuclear weapon-free world—that should be acted upon at the earliest date possible. Ratification of the Comprehensive Test Ban Treaty, and commencement of negotiations on a treaty prohibiting the global production of fissionable materials are equally important elements in an effective non-proliferation regime. The BSG will continue to work with Republican and Democratic leadership to sustain this bipartisan support for arms control that has strengthened our country today.
*Members of the Bipartisan Security Group include:
Chairman: Ambassador Thomas Graham, Jr., former senior US diplomat involved in the negotiation of every major international arms control and non-proliferation agreement during the period 1970-1997
Director: Ambassador Robert Grey, Jr., former Permanent Representative to the Conference on Disarmament
Gloria Duffy, former Deputy Assistant Secretary of Defense
Dr. Nancy Gallagher, Associate Director for Research at CISSM
Ambassador James Goodby, former Vice Chairman of US delegation to START negotiations with the Soviet Union
Jonathan Granoff, President of the Global Security Institute
John Holum, former Undersecretary of State for Arms Control and Disarmament
Prof. Barry Kellman, Professor of International Law at DePaul University
John Rhinelander, Senor Counsel at Shaw, Pitman, LLP
Suzanne Spaulding, former Executive Director of the National Commission on Terrorism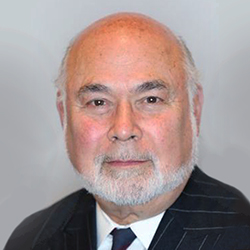 Jonathan Granoff is the President of the Global Security Institute, a representative to United Nations of the World Summits of Nobel Peace Laureates, a former Adjunct Professor of International Law at Widener University School of Law, and Senior Advisor to the Committee on National Security American Bar Association International Law Section.