Two of the prominent panel discussions of the 17th World Summit of Nobel Peace Laureates in Meridá, Mexico were entitled The Power of Law vs. The Law of Power, and Four Priorities for Nuclear Disarmament. GSI President Jonathan Granoff was a speaker on the first panel, with former President of South Africa F.W. De Klerk, former President of Portugal and President of the European Commission José Manuel Barroso, Lord David Trimble, and Marcelo Cohen, Secretary-Genera of the Institute Of International Law.
Granoff moderated the "Four Priorities for Nuclear Disarmament" panel, which opened with a special message from former President Mikhail Gorbachev. The panel also included President De Klerk, as well as María Eugenia Villareal (ICAN), former UN Undersecretary Sergio Duarte (Pugwash), Ira Helfand (International Physicians for the Prevention of Nuclear War), and Anton Camen (International Committee of the Red Cross). 
Please take a moment to enjoy the videos from these panels here. https://gsinstitute.org/video-gallery/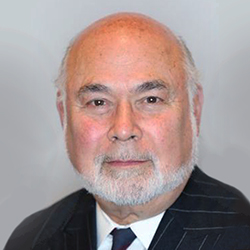 Jonathan Granoff is the President of the Global Security Institute, a representative to United Nations of the World Summits of Nobel Peace Laureates, a former Adjunct Professor of International Law at Widener University School of Law, and Senior Advisor to the Committee on National Security American Bar Association International Law Section.