GSI President Jonathan Granoff in The Hill:
As President Donald Trump's impeachment trial opened, Chief Justice John Roberts swore in all the members of the U.S. Senate who made an oath to "do impartial justice according to the Constitution and laws, so help me God."  The oath is not an empty ritual; it's a Constitutional requirement whose integrity must be enforced.
If a senator raises his or her right hand and mouths the words, but really means, "This is a political process and I don't take my promise to be impartial seriously," that's false swearing. We can't pretend it doesn't matter. Such cynicism degrades the process and the rule of law, which rest upon the integrity of words — oaths, contracts, treaties, and the Constitution.
Before taking the oath, several senators made prejudicial statements indicating they won't abide by it, don't want to hear any more evidence, and are anything but impartial.
Keep Reading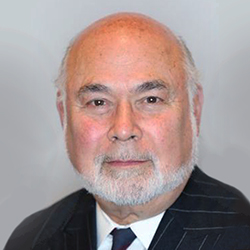 Jonathan Granoff is the President of the Global Security Institute, a representative to United Nations of the World Summits of Nobel Peace Laureates, a former Adjunct Professor of International Law at Widener University School of Law, and Senior Advisor to the Committee on National Security American Bar Association International Law Section.