A group of cybersecurity, national security and legal experts [including NSG member Suzanne Spaulding,] is warning that Russia's efforts to weaken America's democratic institutions aren't limited to elections — but also extend to the U.S. justice system.
"While we all focused on the electoral system, I think this disinformation effort is organized to really attack any of the pillars of democracy," Elizabeth Rindskopf Parker, a former general counsel at the National Security Agency and the CIA, told The Washington Post. "And when you think of the system that is the most highly regarded among the three branches of government, it is the court system. If you were installed in the position of a Russian disinformation planner, wouldn't you want to erode that?"
Russia's digital campaign to influence the 2016 presidential race in favor of President Donald Trump put election security in the national spotlight, resulted in congressional investigations and prompted lawmakers on Capitol Hill to set aside federal funding for states to strengthen their election systems. By contrast, Russia's apparent attempts to use similar tactics of spreading propaganda and disinformation on social media platforms to corrode the legitimacy of the U.S. judicial system have drawn much less scrutiny from policymakers.
The band of experts, doing research for the Center for Strategic and International Studies, is tracking how Russian operatives tend to exploit sensitive issues such as immigration and race in posts designed to drum up backlash to the justice system.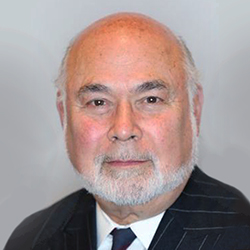 Jonathan Granoff is the President of the Global Security Institute, a representative to United Nations of the World Summits of Nobel Peace Laureates, a former Adjunct Professor of International Law at Widener University School of Law, and Senior Advisor to the Committee on National Security American Bar Association International Law Section.