On 30 May 2018, the Mission of Bulgaria convened a high-level meeting, entitled "Sustaining Peace and Conflict Prevention through Multitrack Education and Initiatives for the Culture of Peace and SDGs," in order to explore how both a culture of peace and the sustainable development goals can quell conflicts; and thereby sustain peace.
As a distinguished expert, Jonathan Granoff served as a panelist. He focused his statement on the promotion of human rights education and implementation of both SDGs 14 and 16.
Additional panelists included: 
Sergio Kopeliovich is the Director and Founder of the international "Journeys for Peace" program committed to the Clinton Global Initiative and recognized by the Peres Peace Center; he cooperates with global peace initiatives including the United Nations "International Day of Peace" and the "Three Dot Dash Just Peace Summit" as a coalition partner for which he prepares GTLs (Global Teen Leaders) for its annual meeting in New York. An architect and artist, he is an art professor for the ICAF International Children Art Foundation World Children Festival, that held an exhibition in the Delegates' Lounge at the United Nations celebrating the "Universal Children's Day" where he directed a panel to discuss "Children's Art for Peace," a Global Peace Initiative focused on the use of the arts in promoting dialogue, fostering peace, and initiating mutual understanding among world cultures and civilizations.
Dr. Judy Kuriansky is an international psychologist, United Nations NGO representative for the International Association of Applied Psychology and the World Council for Psychotherapy, Psychology Professor at Columbia University Teachers College, and award-winning journalist. She has provided psychosocial support for Syrian refugees in Jordan, and for survivors and families after 9/11, among others. Many events she has produced at the UN addressing peace include the World Day for Cultural Diversity for Dialogue and Development, declared by UN General Assembly resolution 57/249 to show how cultural heritage of communities promote sustainable development and economic growth, and an event in observance of World Interfaith Harmony Week, "Building Bridges Across Boundaries," essential to achieve the SDGs, tackle global health emergencies, and realize Peace and Harmony, involving ambassadors, UN agency staff and religious leaders. Her many books include: Terror in the Holy Land: Inside the Anguish of the Israeli-Palestinian Conflict and Beyond Bullets and Bombs: Grassroots Peacebuilding between Israelis and Palestinians.
Mehmet Kilic is the President of the Journalists and Writers Foundation and United Nations NGO Representative for Peace Islands Institute. As an educator, with a belief in global and peace education as a catalyst for building peace among young people, he developed and organized the Young Peace Ambassadors Academy for NYC high school students that promoted global studies, the SDGs, diplomacy, human rights, and the United Nations. In June 2016, he organized an international conference at the UN on "The role of Interfaith Education in building peace" in collaboration with the Permanent Mission of Japan to the UN. Currently, he is pursuing his PhD in Global and Comparative Education.
Laurence Singer is an attorney and NGO representative at the UN. As a producer serving the spiritual community for many years, working with non-profit organizations to foster a new consciousness for the planet, he was the Founder and Managing Director of "Global Beat Music" and has produced major concerts for world music artists, including the "Fight Against Malaria Concert" in the United Nations General Assembly Hall as part of the Global Youth Summit. He is currently producing a feature film in Ghana that showcases African music.
Rosa Amanda Tuiran is an expert in conflict resolution, is a consultant in the SPIN Political Communication Workshop. She has worked as a research assistant in Mexico's Autonomous Institute of Technology (ITAM) as well as its development program with the United Nations. She volunteered in the first World Youth Conference of the United Nations in Mexico, and was a member of the organization committee of the First National Public Health Case Competition.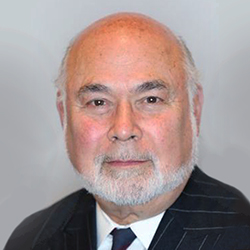 Jonathan Granoff is the President of the Global Security Institute, a representative to United Nations of the World Summits of Nobel Peace Laureates, a former Adjunct Professor of International Law at Widener University School of Law, and Senior Advisor to the Committee on National Security American Bar Association International Law Section.