Deepak Chopra and Jonathan Granoff on Sirius Radio
Dr. Deepak Chopra, one of the world's most influential advocates of well being and peace, is featuring GSI President Jonathan Granoff on a series of interviews for his video blog, Intent, and Sirius Radio show.
» Click here to watch clips from the first interview
» Peruse GSI's video library, with clips from media interviews, conference presentations, documentaries and more.
Stay up to date with the latest vlog entries by Becoming a fan of GSI on Facebook, or following us on Twitter.
New Analysis
"Compass Point of Elimination: Finding the Path," by Ambassador Henrik Salander
In the opening presentation of Atlanta Consultation III: Fulfilling the NPT, MPI Chairman Salander lays out the opportunities and challenges facing the NPT Review Conference in 2010.

"The Process of Zero," by Jonathan Granoff

GSI President Jonathan Granoff explains in a World Policy Journal piece that the abolition of nuclear weapons is a process, not an occurrence.
"Ending a Long Love Affair," by Hon. Douglas Roche, O.C.

At the Atlanta Consultation III, MPI Chairman Emeritus argues for the start of negotiations on a global treaty prohibiting nuclear weapons.
Fulfilling the NPT, view from the US, by Ambassador Robert Grey, Jr.

Ambassador Robert Grey, Director of the Bipartisan Security Group, looks at the domestic challenges to fulfilling the NPT and President Obama's vision, and the implications for the global regime.
"For Reminding Us, Thank You, Hiroshima," by Jonathan Granoff

The Hiroshima Peace Institute and Chugoku Shimbum convened a conference of experts and activists in Hiroshima, December 2009. Jonathan Granoff delivered a presentation on Pursuing Measures to Energize the 2010 NPT Review Conference.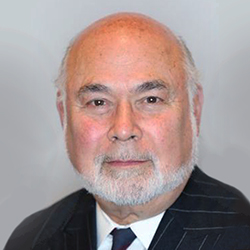 Jonathan Granoff is the President of the Global Security Institute, a representative to United Nations of the World Summits of Nobel Peace Laureates, a former Adjunct Professor of International Law at Widener University School of Law, and Senior Advisor to the Committee on National Security American Bar Association International Law Section.