Standing at the edge of the polar ice caps, it is clear that the destruction of our Earth by nuclear weapons and its degradation by the man-made factors of climate change are inextricably linked. Join us as GSI President Jonathan Granoff and Angaangaq Angakkorsuaq ("Man Who Looks Like His Uncle"), an Eskimo-Kalaallit Elder whose family belongs to the traditional healers of the Far North from Kalaallit Nunaat, Greenland, discuss.
Click on image to watch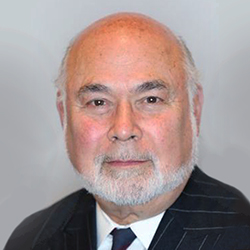 Jonathan Granoff is the President of the Global Security Institute, a representative to United Nations of the World Summits of Nobel Peace Laureates, a former Adjunct Professor of International Law at Widener University School of Law, and Senior Advisor to the Committee on National Security American Bar Association International Law Section.