A book from 2006 has suddenly become not only relevant but critical in 2018.
The choices the president makes with regard to atomic weapons can change the course of human history and affect the lives of billions of people. In At the Borderline of Armageddon, James Goodby analyzes how American presidents, from Churchill, Roosevelt and Truman, through George H.W. Bush, have confronted the dilemma of nuclear weapons.
Drawing on his own involvement in over fifty years of nuclear policy, he explores specific case studies to illustrate the decision making process and the delicate balance between international cooperation and freedom of action, between the rules of behavior and governmental autonomy.
"No previous generation of statesmen has had to conduct policy in so unknown an environment at the border line of Armageddon"-Henry Kissinger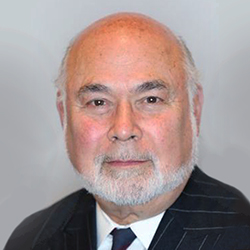 Jonathan Granoff is the President of the Global Security Institute, a representative to United Nations of the World Summits of Nobel Peace Laureates, a former Adjunct Professor of International Law at Widener University School of Law, and Senior Advisor to the Committee on National Security American Bar Association International Law Section.