Congratulations to new MPI Chairman
Ambassador Henrik Salander
We are honored to welcome Ambassador Henrik Salander as the new Chairman of the Middle Powers Initiative. Ambassador Salander is an accomplished diplomat and an effective disarmament advocate, and will be an extraordinary addition to our team of leaders here at GSI. We look forward to his leadership of MPI. We are pleased to share with you, below, a few words from the Chairman, the first in his new capacity.
In this eAlert:
1. A Message from the President
2. A Message from MPI Chairman Ambassador Henrik Salander
3. Memo to Obama: GSI President Jonathan Granoff's appeal to President-elect Barack Obama, published in Tikkun magazine
4. MPI releases new briefing paper, "A Global Public Good of the Highest Order", prepared for the sixth meeting of the Article VI Forum, Berlin, January 2009.
5. PNND Update #22 now available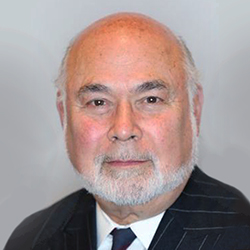 Jonathan Granoff is the President of the Global Security Institute, a representative to United Nations of the World Summits of Nobel Peace Laureates, a former Adjunct Professor of International Law at Widener University School of Law, and Senior Advisor to the Committee on National Security American Bar Association International Law Section.