Contents:
1. A Message from the President
2. PNND Activities
– Five Women Leaders elected Co-Presidents of PNND
– Christie Brinkley and parliamentarians working to abolish nuclear weapons
– Preventing Nuclear Genocide, PNND address by Senator Roméo Dallaire, former Commander of the UN Forces in Rwanda
– PNND Presentation at UN conference in Sapporo, Japan
-"Books not Bombs," International Peace Bureau seminar in Alexandria, Egypt
– PNND Name Change
– PNND Update 19 now available in English, Spanish and Arabic
3. MPI Activities
– MPI Panel event at the United Nations
– MPI seminar: "An International Sustainable Energy Agency"
– MPI seminar: "Fuel Cycle Challenges to the Disarmament/Nonproliferation Regime"
– MPI seminar: "Confidence-building Measures Towards a Nuclear Weapon-Free Zone in the Middle East"
– MPI Statement on Iran – MPI/GSI Reception for UN High Representative for Disarmament Affairs Sergio Duarte
– MPI Chairman Launches New Book, Global Conscience
4. BSG Activities
– Capitol Hill briefing on bioweapons
– Reach to Space Conference
5. DPE Activities
– Festival of Faiths
– Universal Forum of Cultures
– 30th Anniversary of the Jane Goodall Institute
– Children Uniting Nations
– ABA Showcase Presentation with Jonathan Granoff and Bob Geldof
– Albert Schweitzer's Legacy: The Dangers of Nuclear Weapons
– Civil Society Peace Forum
6. GSI Activities
– Non-proliferation law panel at the Interparliamentary Union Hearing at the United Nations
– Advancing a Cooperative Regime in Space: Panels, workshops, a film and a precedent
– UN Panel Event: Operational Status of Nuclear Weapons
7. In The Media
8. Other Announcements
– Staff Changes
– In Memoriam: Dr. Randall Forsberg
– This newsletter is also available in PDF –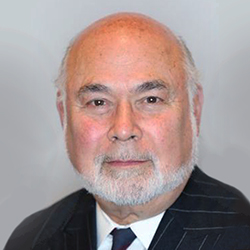 Jonathan Granoff is the President of the Global Security Institute, a representative to United Nations of the World Summits of Nobel Peace Laureates, a former Adjunct Professor of International Law at Widener University School of Law, and Senior Advisor to the Committee on National Security American Bar Association International Law Section.