Dear friends,
We would like to draw your attention to the recent declaration of the Middle Powers Initiative on the US/Iran confrontation. Such a clear, powerful statement advocating for the resolution of differences through intensified diplomatic means is a welcomed measure at this critical juncture.
The Bipartisan Security Group supports this statement by the Middle Powers Initiative—both programs of the Global Security Institute—and its calls for a strengthened diplomatic process to resolving the increasingly alarming tensions between the US and Iran. We believe that the present crisis can be diffused—and future, similar problems averted—through a strengthening of international law and, in particular, stricter adherence to the nuclear Non-Proliferation Treaty by all States Parties.
In both Iran and the United States, there are constituencies adverse to the peaceful resolution of differences of interests. To allow such provincialisms to threaten international security is unwise. Should Iran persist in its hostile rhetoric against the United States and Israel, its declared aspirations to help build a stable Middle East will be compromised. Should the United States fail to advance effective diplomatic endeavors and limit avenues to address peacefully cross-border disputes, stability in Iraq, and nuclear non-proliferation, then the influence of advocates of the use of force will increase. To be effective in achieving international peace and stability, any great power, especially one based on the rule of law, cannot allow its policy to be ruled by domestic partisan political concerns.
We urge your attention to the proceeding statement.
Sincerely,
Ambassador (Ret.) Thomas Graham, Jr.
Chairman, Bipartisan Security Group
Ambassador (Ret.) Robert Grey, Jr.
Director, Bipartisan Security Group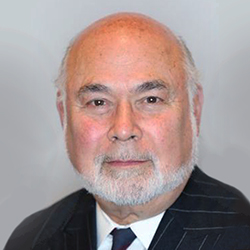 Jonathan Granoff is the President of the Global Security Institute, a representative to United Nations of the World Summits of Nobel Peace Laureates, a former Adjunct Professor of International Law at Widener University School of Law, and Senior Advisor to the Committee on National Security American Bar Association International Law Section.