May 8, 2002

By Zachary Allen
The New York Times

To the Editor:
Re "U.S. Rejects All Support for New Court on Atrocities" (news article, May 7): The Bush administration's repudiation of the International Criminal Court is a grave disappointment with lasting, harmful implications.

The decision continues a dangerous pattern of United States unilateralism and exceptionalism.

As President Bush knocks down treaty after treaty, he erodes the principles of rule of law and multilateral cooperation that are critical in the post-Sept. 11 global security environment.

The world is growing impatient with America's go-it-alone president. Not only is he damaging American credibility and national honor (the Clinton administration signed the treaty), but his unilateral approach to foreign policy will in the long run be damaging to our national security.

ZACHARY ALLEN
Program Director
Global Security Institute
San Francisco, May 7, 2002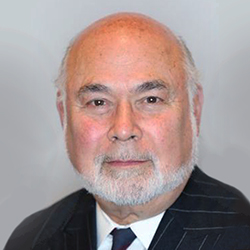 Jonathan Granoff is the President of the Global Security Institute, a representative to United Nations of the World Summits of Nobel Peace Laureates, a former Adjunct Professor of International Law at Widener University School of Law, and Senior Advisor to the Committee on National Security American Bar Association International Law Section.