Far from extinguishing hopes for progress in nuclear disarmament, the violence-torn summer of 2014– televised killings in Gaza, Ukraine, Syria, and Iraq– should remind us of the inarguable imperative of prohibiting and eliminating nuclear weapons.
The newest brief from the Middle Powers Initiative– a program of the Global Security Institute– puts this imperative into the current political and geostrategic context, and calls for a legal framework to create, verify, and maintain a nuclear weapons-free world.
Download the MPI brief, A Beacon of Hope.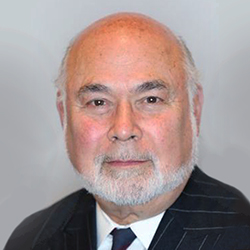 Jonathan Granoff is the President of the Global Security Institute, a representative to United Nations of the World Summits of Nobel Peace Laureates, a former Adjunct Professor of International Law at Widener University School of Law, and Senior Advisor to the Committee on National Security American Bar Association International Law Section.