António Guterres has reaffirmed the full support of the United Nations to amplifying the powerful testimony of the survivors of the atomic bomb that was dropped on the Japanese city of Nagasaki, 76 years ago, which has helped build a "powerful global movement against nuclear arms".
In his message to the Nagasaki Peace Memorial on the 9 August anniversary, the UN Secretary-General said he continued to be humbled by the "selfless acts of the hibakusha, the name given to those who survived and continue to bear witness.
"Your courage in the face of immense human tragedy, is a beacon of hope for humanity", he said in his address, delivered on his behalf at the ceremony by the UN High Representative for Disarmament Affairs, Izumi Nakamitsu.
"I reaffirm the full support of the United Nations to ensuring that your voices are heard by the world's people, and especially by younger generations."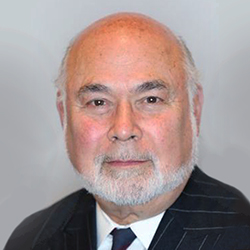 Jonathan Granoff is the President of the Global Security Institute, a representative to United Nations of the World Summits of Nobel Peace Laureates, a former Adjunct Professor of International Law at Widener University School of Law, and Senior Advisor to the Committee on National Security American Bar Association International Law Section.