Dear Friends and Colleagues,
| | |
| --- | --- |
| | |
| | Testimony before the US Congressional Subcommittee on National Security, Emerging Threats and International Relations |
| | |
On September 26, 2006, Bipartisan Security Group Chairman Ambassador Thomas Graham and I had the honor of testifying before the Subcommittee on National Security, Emerging Threats, and International Relations of the United States House Government Reform Committee on the topic of Weapons of Mass Destruction: Current Nuclear Proliferation Challenges.
Other notable figures providing testimony included Dr. Hans Blix of the Weapons of Mass Destruction Commission and Dr. Frank von Hippel of the International Panel on Fissile Materials.
I am pleased to announce that the official testimony has just been released and is now available on the GSI website.
Dr. Hans Blix, Congressman Chris Shays,
and Mr. Jonathan Granoff
Subcommittee Chairman Hon. Christopher Shays (R-CT) remarked that the testimony was "some of the most substantive, interesting, demanding, and valuable in his decades in Congress."
We believe that the testimony not only provides a wealth of important information from non-proliferation and disarmament advocates but also from the representatives of the Administration and "conservative" think tanks, thus giving a fair hearing to differing points of view.
Sincerely,
Jonathan Granoff
President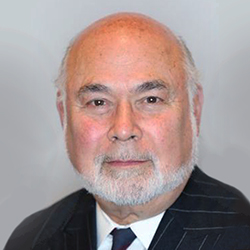 Jonathan Granoff is the President of the Global Security Institute, a representative to United Nations of the World Summits of Nobel Peace Laureates, a former Adjunct Professor of International Law at Widener University School of Law, and Senior Advisor to the Committee on National Security American Bar Association International Law Section.