Berlin, Germany
January 29-30, 2009
MPI Chairman Henrik Salander and German Deputy Foreign Minister Gernot Erler
– Briefing Paper: "A Global Public Good of the Highest Order"
– Program
– Deputy Foreign Minister Gernot Erler
– High Representative Sergio Duarte
– Judge Christopher Weeramantry (keynote)
– MPI Chairman Henrik Salander
– Ambassador Klaus-Peter Gottwald, Commissioner of the Federal Government for Arms Control and Disarmament
– GSI President Jonathan Granoff
– BSG Director Robert Grey, Jr.
– Dr. Rebecca Johnson, Acronym Institute
– Dr. Jurgen Scheffran, INESAP
* Transcripts of formal presentations are available only. Discussions that followed are not attributable to other conference participants.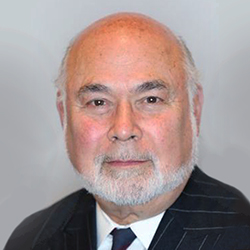 Jonathan Granoff is the President of the Global Security Institute, a representative to United Nations of the World Summits of Nobel Peace Laureates, a former Adjunct Professor of International Law at Widener University School of Law, and Senior Advisor to the Committee on National Security American Bar Association International Law Section.