The Global Security Institute is honored to have its president, Jonathan Granoff, nominated for the 2014 Nobel Peace Prize in recognition of his tireless pursuit of peace and security and a world without nuclear weapons.
This week, Jonathan spoke intimately with Deepak Chopra on his early life, mentors, and the trajectory that sent him on his interminable path toward peace and human unity. An excerpt of this conversation between friends can be found
here
.
A full list of Jonathan's writings, including his prolific speeches, op/eds, published articles, and presentations can be found here.
Please join us in congratulating Jonathan on his Nobel Peace Prize nomination!
Sincerely,
The Global Security Institute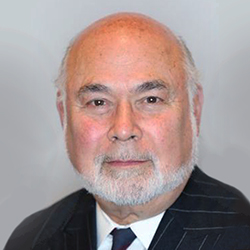 Jonathan Granoff is the President of the Global Security Institute, a representative to United Nations of the World Summits of Nobel Peace Laureates, a former Adjunct Professor of International Law at Widener University School of Law, and Senior Advisor to the Committee on National Security American Bar Association International Law Section.