Archbishop Emeritus Desmond Tutu
The award ceremony was organized by the MDG Awards Committee in association with Humanitad. www.humanitad.org
Highlight of the Humanitad produced event was the presentation of a Lifetime of Humanitarian Achievement Award to Archbishop Emeritus Desmond Tutu who serenaded the audience with his rendition of 'Sentimental Journey' after bitterly criticizing governments who spend billions on buying arms, when so many of their own people live in squalor. He also accused the world's powers of misplaced priorities in the so-called war against terror, fighting the symptoms when the root causes should rather be addressed. "We will never win a war against terror as long as there are conditions in the world that make people desperate," said Tutu. That desperation, in many cases, is what drives people to engage in violent conflicts, he added.
Dr. Kevin M. Cahill was presented with a Lifetime of Humanitarian Achievement Award for his
| | |
| --- | --- |
| | |
| | Dr. Kevin M. Cahill |
life-long dedication of extraordinary service. Dr. Kevin Cahill, is a leading specialist in tropical medicine who worked in the streets of India with Mother Teresa. For more than 45 years he has been a driving force in humanitarianism assistance and relief efforts around the world.
With President of the 63rd UN General Assembly H.E. Miguel d'Escoto Brockmann presiding the hall was filled with government officials from over 100 nations, international luminaries, renowned artists, astute members of society and celebrated figures. Head of the UN Office for Global Partnerships Mr. Amir Dossal called MDG Awards Executive Director Michael Jacobson and Humanitad Founder and Executive Producer Sacha Stone to the General Assembly stage in recognition for their accomplishment in staging the ground-breaking event. He also recognized the tireless efforts of the GA event Producer & Director Chris Wangro and his team.
Actor, anti-land-mine Activist and Humanitad Ambassador Armand Assante opened the ceremony at the United Nations General Assembly Hall remarking "I am pleased to be among some of the most extraordinary humanitarian minds in the world. Many have to negotiate through hatred to get things done, these men negotiate through peace."
| | |
| --- | --- |
| | |
| | Armand Assante |
MDG Awards Committee co-Chair H.E. Ambassador Francis Lorenzo of the Dominican Republic stated that to achieve the MDGs, we need to develop a global partnership for development with the full commitment and cooperation of governments, business, non-governmental organizations, academia, community groups individuals and United Nations entities.
Secretary-General of the World Federation of United Nations Associations Pera Wells thanked Humanitad as did evening co host President of the Global Security Institute Jonathan Granoff whose rousing speech summed up the MDG messaging by stating: "Fulfilling these commitments is far less expensive than war. The funds are there to accomplish this. It is for us to generate the political will. Each year about $1.3 Trillion dollars goes into military coffers. The best estimates are that a ten year commitment of around $76 billion per year, less than 7% of military expenditures, would lead to the MDG's fulfillment".
Macy Gray rocked the full house with her message of love, getting everyone moving to her hit "Say Good-Bye," a perfect Millennium message for us all: "my world crumbles if you are not here." Sol Guy, the co-founder of DCM, and host of MTV's 4REAL teased the audience to let loose and not give "diplomatic claps" when applauding.
Former child-soldier turned rapper K'naan – deftly climbing the billboard charts – belted out his memories of growing up in war torn Somalia. Njakatina – the heart throb singer from Madagascar melted the hearts of the audience whilst Mick Hucknall from Simply Red sang "Come to My Aid" in a cappella .
The MDG Awards house-band was made up of multi-instrumentalist and musical director for Paul Simon; Mark Stewart; Steve Jordan on drums, and seven times Grammy Award winner David Paich from TOTO on keyboard. Music Direction was expertly overseen by drummer. Percussionist, music director and producer Robin DiMaggio. The show also featured Keaton Simmons on guitar, and other award winning artists.
Sol Guy said, "We have a collective chance to make a radical change." It was a treat to see the Junior Fountain Gospel Choir perform amongst great world artists.
| | |
| --- | --- |
| | |
| | |
MDG Awards founding Goodwill Ambassador Scarlett Johansson adds: "As a Goodwill Ambassador for the Millennium Development Goal Awards, I intend to use my status as a public figure to bring attention to our intention and cause – necessary to make the world sustainable for all human kind", and international chart-topping hip-hop sensation Akon states: "The MDG Awards are tremendously important as they shed light on those whose humanity leads a path against the inhumanity we see each day, and whose valiant efforts will one day change the world."
The awards program – positioning itself as an annual "Oscars of world nations" will recognize individuals, organizations and nations most impacting the MDGs as established in 2000 by the United Nations. The eight goals are to be achieved by 2015 in response to the world's primary development challenges. The speeches and songs reinforced the qualities and commitments we must all bring to bear to meet these challenges. The organizers and now the inspired participants will continue to spread the message that the commitments of the nations of the world set forth in the MDGs must be fulfilled.
The planetary Millennium Development Goals conversation has begun.
More resources:
» Click here for a full video of the ceremony
» Click here for a video of Mr. Granoff's presentation
» Click here for a photo gallery of the Ceremony
» Click here for a photo gallery of the Luncheon
» Click here for the full text of Mr. Granoff's speech
From the press: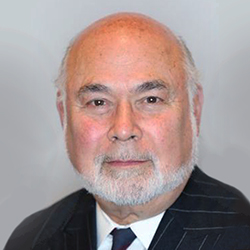 Jonathan Granoff is the President of the Global Security Institute, a representative to United Nations of the World Summits of Nobel Peace Laureates, a former Adjunct Professor of International Law at Widener University School of Law, and Senior Advisor to the Committee on National Security American Bar Association International Law Section.