A teleconference with the American Bar Association's Section on International Law
This teleconference brings together three of the most prominent speakers on nuclear arms control: Acting US Under Secretary for Arms Control and International Security Rose Gottemoeller, US Department of State; Ambassador Thomas Graham, Jr., a retired senior US diplomat involved in the negotiation of every major international arms control and non-proliferation agreement for the past 30 years; and Jonathan Granoff, President of the Global Security Institute and Chair of the Section of International Law's Task Force on Nuclear Non-proliferation.
July 20, 2012
11:00 am- 12:30 EDT
The American Bar Association is a strong supporter of the rule of law, both in the United States and abroad. This program furthers the policy initiated by the Section of International Law and adopted by the ABA in August 2010 urging the United States to ratify the Comprehensive Nuclear Test-Ban Treaty (CTBT). CTBT ratification would enhance the application of the rule of law to the area of nuclear proliferation and US fulfillment of commitments undertaken in previously ratified treaties.
$15 – Teleconference Participants
* Registration closes 24 hours prior to the program. Dial-in Information will be sent out one day prior to the teleconference.
Presented by:
ABA Section of International Law
740 15th Street NW, Washington, DC 20005
Email: introl@americanbar.org or Fax: +1-202-662-1669
Phone: +1-202-662-1660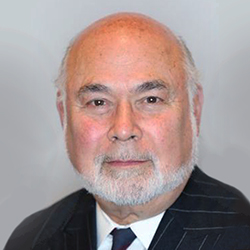 Jonathan Granoff is the President of the Global Security Institute, a representative to United Nations of the World Summits of Nobel Peace Laureates, a former Adjunct Professor of International Law at Widener University School of Law, and Senior Advisor to the Committee on National Security American Bar Association International Law Section.