Dear friends and supporters,
It is my tremendous honor to invite you to a special event at the Rutgers University School of Law-Camden, where my friend and colleague, GSI President Jonathan Granoff, will receive the Arthur E. Armitage Distinguished Alumni Award on Thursday, June 11, 2009.
Ambassador
Robert Grey, Jr.,

Jonathan is being recognized by his alma mater for his outstanding work to strengthen global security through the rule of law. (For instance, see videos of his recent work at the United Nations, with the Nobel Peace Laureates and at the Nuclear Non-Proliferation Treaty conference in New York). He will be introduced by myself and his Co-Chair of the Blue Ribbon Task Force on Nuclear Non-proliferation of the International Law Section of the American Bar Association, Ambassador Thomas Graham.
Please join us at Rutgers University Law School to celebrate Jonathan's lifetime of work to promote a safer, saner, more stable world for our children.
Sincerely,

Ambassador Robert Grey, Jr.
Director, Bipartisan Security Group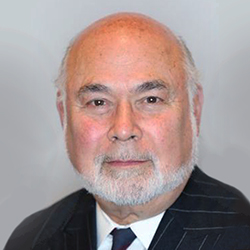 Jonathan Granoff is the President of the Global Security Institute, a representative to United Nations of the World Summits of Nobel Peace Laureates, a former Adjunct Professor of International Law at Widener University School of Law, and Senior Advisor to the Committee on National Security American Bar Association International Law Section.