Today is Gandhi's Birthday! Jonathan Granoff, President of the Global Security Institute and one of the Peace Pledge Project initiators honors the legacy of Mahatma Gandhi at the UN Assembly with a message of non-violence and love that is relevant today. The presentation includes an outstanding performance by Michael Fitzpatrick cellist. His Holiness the Dalai Lama stated, "The emotion induced by Michael Fitzpatrick's music is so powerful it seems almost verbalized." Jonathan & Michael present at the 54:00 minutes mark.
https://webtv.un.org/…/commemoration-of-the-…/4526948923001/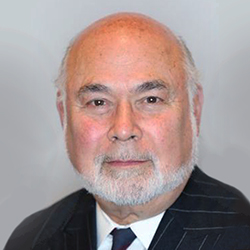 Jonathan Granoff is the President of the Global Security Institute, a representative to United Nations of the World Summits of Nobel Peace Laureates, a former Adjunct Professor of International Law at Widener University School of Law, and Senior Advisor to the Committee on National Security American Bar Association International Law Section.