Contents:
A message from the President
GSI News
– GSI Event Report: "Weapons in Space and the Disarmament/Non-proliferation Regime"
– Policy Brief: Advancing a Cooperative Security Regime in Outer Space
– Consultation on Outer Space Security, featuring Dr. Detlev Wolter
– GSI Presentation to the United Nations Secretary-General's Advisory Board on Disarmament Matters
– GSI Communiqués: Nos. 1 and 2
MPI News
– MPI Co-Hosts Historic Conference in Pugwash, Nova Scotia
– MPI Perspectives on the NPT Preparatory Process
– MPI Chairman Douglas Roche, O.C. presents to the Canadian House of Commons
– MPI Expert and PNND Coordinator Presents to the European Parliament
– Canadian Senator Roméo Dallaire welcomes the work of MPI in a motion in the Senate
– MPI Presentation at Moscow Conference
– Dhanapala, Johnson Named MPI Expert Consultants
BSG News
– GSI/BSG/WMDC events in Washington
– BSG Congressional Testimony Released
– Presentation to the Organization of American States
PNND News
– Celebrating the 20th anniversary of New Zealand's Nuclear Weapon-Free Zone Status
Secretary-General Ban Appoints High Representative for Disarmament
New books by GSI leadership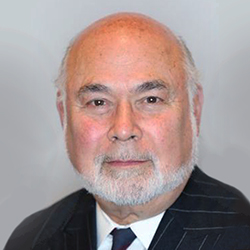 Jonathan Granoff is the President of the Global Security Institute, a representative to United Nations of the World Summits of Nobel Peace Laureates, a former Adjunct Professor of International Law at Widener University School of Law, and Senior Advisor to the Committee on National Security American Bar Association International Law Section.