NATIONAL AND INTERNATIONAL LEADERS AND EXPERTS ADDRESS
NUCLEAR WEAPONS AND INTERNATIONAL LAW
HOSTED BY THE NEW YORK STATE BAR ASSOCIATION INTERNATIONAL SECTION
CO-SPONSORED BY GLOBAL SECURITY INSTITUTE (GSI)
This virtual conference brings together leading public officials, thought-leaders, policymakers and domestic and international experts for a comprehensive analysis of the role of international law in addressing the risks and consequences of nuclear weapons.
The conference will be held on Thursday, Nov. 12, 2020. It is free to all.
Presenters include:
Hon. Izumi Nakamitsu, United Nations Under Secretary General and High Representative for Disarmament Affairs;
Hon. Dr. Christopher Ashley Ford, U.S. Ambassador, Assistant Secretary for International Security and Nonproliferation, U.S. Department of State;
Dr. Gloria C. Duffy, President and CEO, The Commonwealth Club of California, and former Deputy Assistant Secretary of Defense;
Hon. Thomas Graham, Jr., former U.S. Special Representative for Arms Control, Nonproliferation, and Disarmament; former General Counsel, Arms Control and Disarmament Agency, and Member Board of Dir. of GSI;
Kathleen Lawand, Strategic Adviser to Director of International Law and Policy, International Committee of the Red Cross;
Hon. Jerry Brown, former California Governor and Executive Chairman, Bulletin of the Atomic Scientists;
Patricia Lee Refo, President of the American Bar Association;
Jonathan Granoff, President Global Security Institute, Chair Task Force on Nuclear Nonproliferation and Senior Advisor to the Committee on National Security of the American Bar Association International Law Section.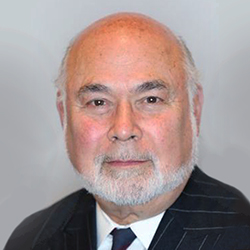 Jonathan Granoff is the President of the Global Security Institute, a representative to United Nations of the World Summits of Nobel Peace Laureates, a former Adjunct Professor of International Law at Widener University School of Law, and Senior Advisor to the Committee on National Security American Bar Association International Law Section.