A dynamic dialogue at the annual meeting of the American Bar Association's International Law section, featuring the Right Honorable Kim Campbell, former Prime Minister of Canada, GSI President Jonathan Granoff, with opening remarks by ABA President Patricia Refo.
Ms. Campbell was the first woman to lead a government in North America. She was a co-founder of Club of Madrid and an important advocate for rule of law int he context of national and international peace and security. The dialogue is a part of the "Matters that Matter" series with the ABA, which has featured Granoff with former Secretaries of Defense William Perry and Robert McNamara, Michael Douglas, Daniel Ellsberg, Jane Goodall, Valerie Plame, and UN Under Secretary General Nakamitsu.
Click image to watch.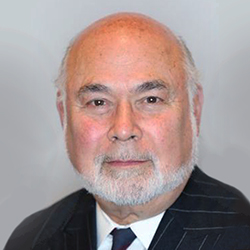 Jonathan Granoff is the President of the Global Security Institute, a representative to United Nations of the World Summits of Nobel Peace Laureates, a former Adjunct Professor of International Law at Widener University School of Law, and Senior Advisor to the Committee on National Security American Bar Association International Law Section.