The American Bar Association's Tort Trial & Insurance Practice Section, through its Government Law Committee chaired by Jill Mariani, and in partnership with Thomson Reuters, presented a podcast series on Disaster Preparedness and Response that aired throughout 2012.
In this twelfth and final podcast entitled A Threat Anywhere Can Become a Threat Everywhere in Today's Global Village, Jonathan Granoff, President of the Global Security Institute, discusses the most serious threats to global security and what we can and are doing to prepare for and prevent another catastrophe.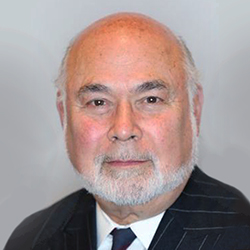 Jonathan Granoff is the President of the Global Security Institute, a representative to United Nations of the World Summits of Nobel Peace Laureates, a former Adjunct Professor of International Law at Widener University School of Law, and Senior Advisor to the Committee on National Security American Bar Association International Law Section.