Disarmament Times
Spring, 2007, Vol. 30, No. 1
by Hon. Douglas Roche, O.C.
The first preparatory meeting for the 2010 Review Conference of the Non-Proliferation Treaty is set to begin in Vienna on April 30, beginning a new cycle in the long struggle to rid the world of nuclear weapons. A number of other factors are likely to affect that struggle.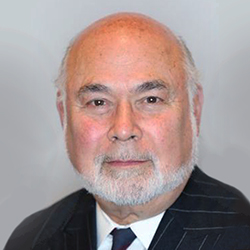 Jonathan Granoff is the President of the Global Security Institute, a representative to United Nations of the World Summits of Nobel Peace Laureates, a former Adjunct Professor of International Law at Widener University School of Law, and Senior Advisor to the Committee on National Security American Bar Association International Law Section.