| | |
| --- | --- |
| | |
| | GSI President Jonathan Granoff, GSI Board Member Christie Brinkley and Nobel Peace Summit Award Recipient George Clooney |
This past December, the Nobel Peace Laureates gathered together in a Summit in Rome, and I had the privilege of joining GSI President Jonathan Granoff who was there as a representative of the Nobel Laureate Organization, the International Peace Bureau.
At the Summit, the Laureates presented George Clooney and Don Cheadle with their annual Peace Summit Award, a prestigious acknowledgment of their work in getting attention to the suffering in Darfur. As Nobel Laureate Desmond Tutu said, "They are an inspiration to all of us and are showing everybody that no matter what path we take in life, we can all contribute to make the world a better place".
Mr. Granoff presented a paper entitled Axis of Responsibility, which stimulated the Laureates to adopt Three Questions to Fulfill Our Duty to The Next Generation. This action-oriented document asks all of us to engage our political leadership in answering three questions:
1) What are your plans to address crushing poverty?
2) What are your plans to protect the environment?
3) What are your plans to eliminate nuclear weapons?
I share with you and the Nobel Laureates a desire to ensure a safe, sustainable future for our children. We know that the answer to these questions will determine that future.
Sincerely,
Christie Brinkley
GSI Board Member
» Click here for Charter for a World without Violence, the statement presented by the Nobel Laureates at their final press conference
» Read George Clooney's award acceptance speech
» Click here for Freedom from the Scourge of War, Jonathan Granoff's second presentation to the Summit
» Read the IPB report of the Summit
» Read an excellent report on the Summit published in The Huffington Post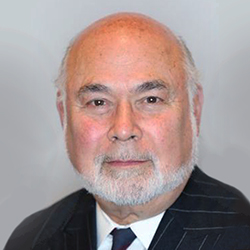 Jonathan Granoff is the President of the Global Security Institute, a representative to United Nations of the World Summits of Nobel Peace Laureates, a former Adjunct Professor of International Law at Widener University School of Law, and Senior Advisor to the Committee on National Security American Bar Association International Law Section.