INTERNATIONAL EXPERTS ON NUCLEAR ARMS
ATTENDING THE NON-PROLIFERATION TREATY REVIEW CONFERENCE
NEW YORK – May 3, 2010: Experts on nuclear weapons from countries including the United States, Sweden, Canada and New Zealand are attending the Non-Proliferation Treaty Review Conference as speakers at side events and are available for media interviews on NPT issues including Iran and the Middle East, the US/Russian strategic balance, and the relationship between nuclear energy and proliferation.
Jonathan Granoff, GSI President – recently returned from Iran/ link to TV interview
Ambassador Henrik Salander – MPI Chairman, former. Secretary-General of the Weapons of Mass Destruction Commission, chaired by Dr. Hans Blix, previous Chair of 2002 NPT PrepCom
Alyn Ware – PNND Global Coordinator, 2009 Right Livelihood Award recipient, role in promo NWFZ, in particular Korea
Senator Douglas Roche, O.C.– Senior Adviser, MPI – former Canadian ambassador for disarmament, author of 19 books
CONTACT: Rhianna Tyson Kreger, Senior Officer
+1 (347) 461-7901
rtkreger@gsinstitute.org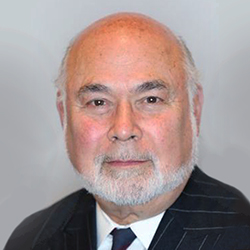 Jonathan Granoff is the President of the Global Security Institute, a representative to United Nations of the World Summits of Nobel Peace Laureates, a former Adjunct Professor of International Law at Widener University School of Law, and Senior Advisor to the Committee on National Security American Bar Association International Law Section.