Salander Names Roche MPI Special Adviser
Ambassador Henrik Salander, Chairman of the Middle Powers Initiative, is pleased to announce the appointment of former Senator Douglas Roche of Canada as Senior Adviser to MPI. Amb. Salander created this position with a mandate for Sen. Roche, the founding Chairman of MPI, to work "in the further development of MPI's organization, structure, strategy and working methods, including the formation of a Special Advisory Committee, as well as implementing ad hoc tasks specifically requested by the Chairman."
Senator Roche is an author, parliamentarian and diplomat, who has specialized throughout his 40-year public career in peace and human security issues. He lectures widely on peace and nuclear disarmament themes. As Canadian Ambassador for Disarmament, he was elected Chairman of the United Nations Disarmament Committee at the 43rd General Assembly in 1988. His forthcoming book, How We Stopped Loving the Bomb, will be published early in 2011.
The Middle Powers Initiative, an international network of eight non-governmental organizations specializing in nuclear disarmament issues, works primarily with middle power governments to encourage and educate the nuclear weapons states to take immediate practical steps that reduce nuclear dangers and commence negotiations to eliminate nuclear weapons.

* * *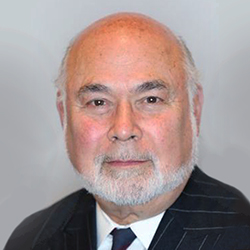 Jonathan Granoff is the President of the Global Security Institute, a representative to United Nations of the World Summits of Nobel Peace Laureates, a former Adjunct Professor of International Law at Widener University School of Law, and Senior Advisor to the Committee on National Security American Bar Association International Law Section.