The U.S. Senate finally confirmed Ambassador Bonnie Jenkins last week to be undersecretary of state for arms control and international security. Her confirmation followed more than six months of delays in the Senate and 
bipartisan calls
 among security experts for her confirmation to go through so she could begin the urgent work of leading the State Department's efforts on arms control and international security.
In addition to her other priorities, including 
ongoing talks with Russia
 over arms control, Jenkins also stated during her 
April testimony
 before the Senate Foreign Relations Committee that, "If confirmed, I will strive to ensure that arms transfers and security assistance are focused on building values-based security partnerships."
She added that she would carefully consider nonproliferation, arms control, and human rights. This values-based approach would be welcome news, particularly for human rights, which are too often relegated to an afterthought in arms and security policies.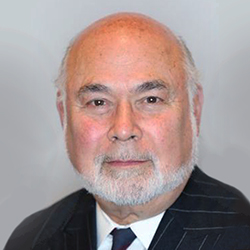 Jonathan Granoff is the President of the Global Security Institute, a representative to United Nations of the World Summits of Nobel Peace Laureates, a former Adjunct Professor of International Law at Widener University School of Law, and Senior Advisor to the Committee on National Security American Bar Association International Law Section.