August 6, 2010
Today marks the 65th anniversary of the atomic bombing of Hiroshima, and the beginning of a new era for the human race. Our capacity for destruction must be met with our more powerful capacity to be truly human.
As we commemorate this moment and take stock of our collective efforts to abolish these militarily useless, politically destabilizing, immoral weapons, I'd like to share with you a personal anecdote, recently published in the new book co-edited by MPI Steering Committee member Professor David Ives, Nuclear Proliferation and the Dilemma of Peace in the Twenty-First Century:…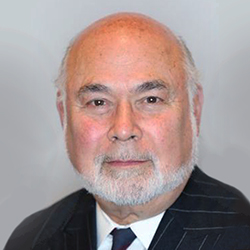 Jonathan Granoff is the President of the Global Security Institute, a representative to United Nations of the World Summits of Nobel Peace Laureates, a former Adjunct Professor of International Law at Widener University School of Law, and Senior Advisor to the Committee on National Security American Bar Association International Law Section.