'Imagine if nuclear weapons were used on the Korean Peninsula, either by the DPRK or the United States. The devastation to humans, infrastructure and the environment would likely be catastrophic even if it were only one or two nukes detonated,' said Alyn Ware, keynote speaker at the 
12th Seoul International Conference on Overseas Development Aid
, which was cohosted by the Korean Ministry of Foreign Affairs and the Korea International Cooperation Agency (KOICA).
The conference was opened by CHO Hyun, Vice-Minister of Foreign Affairs, and presided over by LEE Mikyung, President of KOICA and former PNND Co-President. Jeffrey Sachs, Special adviser on SDGS to the UN Secretary-General, was one of the other international speakers. Alyn Ware, Global Coordinator of PNND, delivered the keynote address.
'Peace is one of the five key principles – the five Ps – of the Sustainable Development Goals,' said LEE Mikyung in her opening remarks, 'the other four being economic Prosperity, protecting the Planet, putting People at the centre of policy, and ensuring inclusion and Partnership of all stakeholders.'(
Continued
)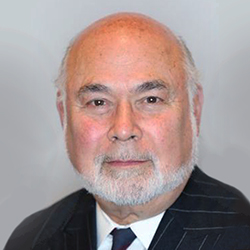 Jonathan Granoff is the President of the Global Security Institute, a representative to United Nations of the World Summits of Nobel Peace Laureates, a former Adjunct Professor of International Law at Widener University School of Law, and Senior Advisor to the Committee on National Security American Bar Association International Law Section.