Parliamentarians for Nuclear Non-proliferation and Disarmament (PNND), a program of the Global Security Institute, published its Annual Report 2012. PNND is a unique international network of legislators from over 80 countries who are committed to advancing nuclear non-proliferation and disarmament.
The tasks required to prevent nuclear proliferation and achieve nuclear disarmament are many and varied—and the focus differs between legislatures according to the specific security issues for their countries and regions. Thus, PNND has a range of programs addressing numerous issues and initiatives suitable to various political environments. Common to all is the bene fit of being part of an international network committed to progress on achieving a nuclear weapons-free world, a global norm that requires new levels of cooperation. The dynamic network of PNND demonstrates that new initiatives cn and must be pursued with vigor.
The PNND Annual Report 2012 features some of PNND activities relating to:
– the nuclear test ban
– humanitarian consequences and law
– nuclear weapon-free zones
– nuclear doctrine
– economic dimensions
– framework for a nuclear weapon-free world
– the NPT PrepCom
– the PNND Annual Assembly
– the IPU Assemblies
and more. Download the PDF.
PNND thanks the Norwegian Foreign Ministry, the Swiss Federal Department of Foreign Affairs, the German Federal Foreign Office, the Nazarbayev Centre, the Disarmament Education United nations Implementation Fund (NZ), the Poldham Puckham Foundation, and the Basel Canton for their financial support of our work in 2012.
For more information, visit the PNND website.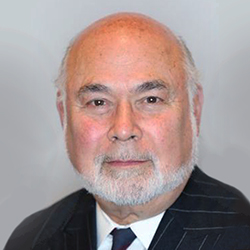 Jonathan Granoff is the President of the Global Security Institute, a representative to United Nations of the World Summits of Nobel Peace Laureates, a former Adjunct Professor of International Law at Widener University School of Law, and Senior Advisor to the Committee on National Security American Bar Association International Law Section.