Dr. Daniel Ellsberg was a U.S. military analyst, employed by the RAND Corporation, who precipitated a national political controversy in 1971 when he released the Pentagon Papers, a top-secret Pentagon study of the U.S. government decision-making in relation to the Vietnam War, to The New York Times and other newspapers. He risked a jail term in excess of 100 years for doing so.
The release led to a re-thinking by many Americans of the Vietnam war, as well as to Dr. Ellsberg's being charged with 12 felony counts. The charges were later dismissed due to government misconduct.
Ellsberg's recent book, "The Doomsday Machine, Confessions of a Nuclear War Planner," provides an astonishing behind-the-scenes collection of detailed descriptions of global near-calamities, flawed launch protocols and the government's own chilling estimates of the potential carnage following a nuclear conflict.
This compelling dialogue with GSI President Jonathan Granoff, who chairs the American Bar Association Task Force on Nuclear Non-Proliferation, is substantive and filled with insider historical insights. Dr. Ellsberg challenges all of us with his witness to truth backed up with his moral courage.
Conducted at the New York American Bar Association International Law Section's conference of April 2018. Click to watch.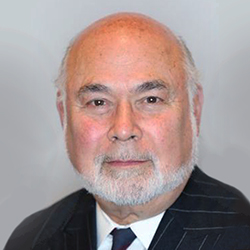 Jonathan Granoff is the President of the Global Security Institute, a representative to United Nations of the World Summits of Nobel Peace Laureates, a former Adjunct Professor of International Law at Widener University School of Law, and Senior Advisor to the Committee on National Security American Bar Association International Law Section.