On January 28, 2020 GSI President will be presenting testimony before the New York City Council on behalf of Move the Nuclear Money campaign, of which GSI is a founding member, in support of the creation of an Advisory Committee to examine nuclear disarmament issues, particularly in reference to the City of New York.. The hearing is open to the public and if you are interested in attending please contact Christian Ciobanu, at christian@gsinstitute.org or by phone at 646 281 5170.
Move the Nuclear Weapons Money testimony to the NYC Council for January 28 hearings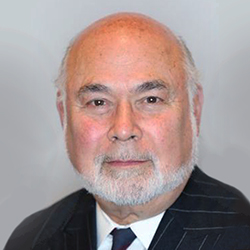 Jonathan Granoff is the President of the Global Security Institute, a representative to United Nations of the World Summits of Nobel Peace Laureates, a former Adjunct Professor of International Law at Widener University School of Law, and Senior Advisor to the Committee on National Security American Bar Association International Law Section.