The Global Security Institute is pleased to offer our very special friends and supporters an invitation to the United Nations' celebration of the
International Day of Non-Violence
, sponsored by the Permanent Mission of India.
On October 2, you are invited to join Secretary-General Ban Ki-moon, General Assembly President (and PNND member) Mogens Lykketoft, and many other speakers and dignitaries as they commemorate the birthday of Mahatma Gandhi, the leader of the Indian independence movement and pioneer of the philosophy and strategy of non-violence. GSI President Jonathan Granoff will deliver the closing presentation.
Invitations to this extraordinary event are extremely limited and are available only on a first-come, first-serve basis. To reserve your space, please contact Mr. Kohli at 212.490.9675 or
ss2pr@indiaun.net
.
The event will be held from 10 AM to 1 PM in Conference Room 3 of the United Nations. UN grounds passes are required.
For those unable to attend, the event will be streamed by
UN Web-TV
.
According to General Assembly resolution
A/RES/61/271
of 15 June 2007, which established the commemoration, the International Day is an occasion to "disseminate the message of non-violence, including through education and public awareness". The resolution reaffirms "the universal relevance of the principle of non-violence" and the desire "to secure a culture of peace, tolerance, understanding and non-violence".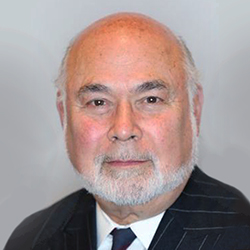 Jonathan Granoff is the President of the Global Security Institute, a representative to United Nations of the World Summits of Nobel Peace Laureates, a former Adjunct Professor of International Law at Widener University School of Law, and Senior Advisor to the Committee on National Security American Bar Association International Law Section.