April 7, 2004
Dear Friends:
One of the goals of the Global Security Institute is to influence the nuclear weapons policies of NATO governments. We have had some recent progress in that regard. The Middle Powers Initiative recently prepared a policy paper for the Government of Canada described below, and also presented a brief to NATO policy makers in Rome. I hope you find these and other reports on GSI's work of use.
– Zachary Allen
Director of Communications
"Legitimacy" in International Affairs: A Response to Bolton
Last November, John Bolton, the Undersecretary of State for Arms Control and International Security, gave a speech entitled "'Legitimacy' In International Affairs: The American Perspective in Theory and Operation." He addressed three aspects of U.S. foreign policy – the authority for the war in Iraq, a new U.S.-led nonproliferation effort called the Proliferation Security Initiative, and opposition to the International Criminal Court. Some points Bolton made are wrong, and this piece corrects those points. Bolton also attacked the very idea of international norms. This paper is then also a brief defense of multilateralism.
"NATO is a major impediment to progress," MPI Policy Paper for Canadian Government Finds
From Thursday, February 26, to Friday, February 27, the Middle Powers Initiative (MPI) and the Canadian Pugwash Group (CPG) co-hosted a Roundtable for 30 invited experts in Ottawa, Canada. The Roundtable focused on Canada¹s nuclear weapons policies and discussed core issues relating to the upcoming 2005 Review Conference of the Nuclear Non-proliferation Treaty (NPT). The resulting Policy Paper makes a number of recommendations to the Canadian Government.
Assassination attempt does not deter international parliamentarians' dialogue on strategies to address nuclear dangers.
Hon. Lloyd Axworthy
Keynote Speaker
On November 7-9, 2003, parliamentarians from around the world gathered in Vancouver for the first international conference of the Parliamentary Network for Nuclear Disarmament. The goal of this event was to consider ways that parliamentarians can work collaboratively in order to address dangers arising from nuclear proliferation, as well as the increasingly-threatening policies and practices of the nuclear-weapon States.
The conference opened with the unnerving news that one of its would-be participants, Israeli Member of Parliament Issam Makhoul, had been the target of an assassination attempt only two days earlier. It was suspected that the assassination attempt arose in reaction to Mr. Makhoul's criticism of government policies on security issues, including Israel's secrecy over their nuclear weapons program. Fortunately, Mr. Makhoul, along with his family, survived when the bomb planted under their car was detonated.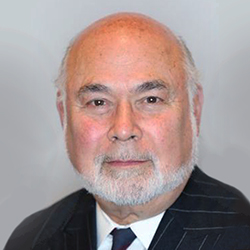 Jonathan Granoff is the President of the Global Security Institute, a representative to United Nations of the World Summits of Nobel Peace Laureates, a former Adjunct Professor of International Law at Widener University School of Law, and Senior Advisor to the Committee on National Security American Bar Association International Law Section.