Dr. James Martin, one of the world's most insightful, visionary, influential intellectuals, died on June 24, 2013 at the age of 79. Dr. Martin was an esteemed and active member of the Board of Advisors of the Global Security Institute. He wrote over 100 books and was instrumental in the development of the cyberworld of today. He devoted his considerable gifts to advancing a better future for everyone, and in that regard, he founded the Oxford Martin School designed to find solutions to many of the world's most pressing problems.
He was deeply committed to nuclear non-proliferation and disarmament; the outstanding program at the Monterey Institute of International Studies is appropriately named the James Martin Center for Nonproliferation Studies.
Before his untimely passing, he was working on a book, War and Peace in the Nuclear Age. GSI distributed a chapter from the book, titled "The Joker," at the Nuclear Non-Proliferation Treaty Preparatory Conference in Vienna, in which he argues that the cyberworld of today has rendered the security of nuclear weapons perilously unstable. President Mikhail Gorbachev wrote the introduction to the book, with GSI President Jonathan Granoff writing its epilogue.
| | |
| --- | --- |
| | |
| | Moscow, July 2012 |
His accomplishments were extraordinary and his commitment to service passionate. He will be deeply missed by millions whom he has inspired, and those of us at GSI who had the honor to work with him are amongst them. May he rest in peace and may we honor his legacy with lives of caring and meaningful action. An eloquent extensive obituary can be found here.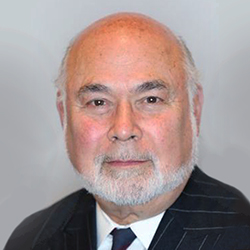 Jonathan Granoff is the President of the Global Security Institute, a representative to United Nations of the World Summits of Nobel Peace Laureates, a former Adjunct Professor of International Law at Widener University School of Law, and Senior Advisor to the Committee on National Security American Bar Association International Law Section.