Embassy
by Douglas Roche and Ernie Regehr
February 3, 2010
High-ranking officials of the US State Department, NATO and the United Nations were in Ottawa last week to meet with the leaders of five national nuclear disarmament groups and experienced civil society leaders. It was all designed to move the Canadian government to actively support US President Barack Obama's commitment to a nuclear weapons-free world.
Did it? Time will tell and we want to remain optimistic.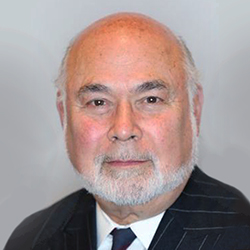 Jonathan Granoff is the President of the Global Security Institute, a representative to United Nations of the World Summits of Nobel Peace Laureates, a former Adjunct Professor of International Law at Widener University School of Law, and Senior Advisor to the Committee on National Security American Bar Association International Law Section.