Nobel Peace Prize Laureates
Nobel Peace Laureates are an important voice for a safer, saner planet. Through the World Summits of Nobel Peace Laureates, they call the world's attention to the dangers of nuclear weapons and issue morally authoritative declarations on the urgency of a nuclear weapons-free world.
GSI Advisory Board member Mikhail Gorbachev founded the World Summit of Nobel Peace Laureates, and several GSI leaders have been active in Nobel Laureate Summits, as representatives of Laureate Organizations such as Pugwash, the International Peace Bureau, or as an official Adviser to the Summit Secretariat.
Documents of the Summits
Video Footage of the Summits
Speeches by GSI leaders at the Summits
Useful Links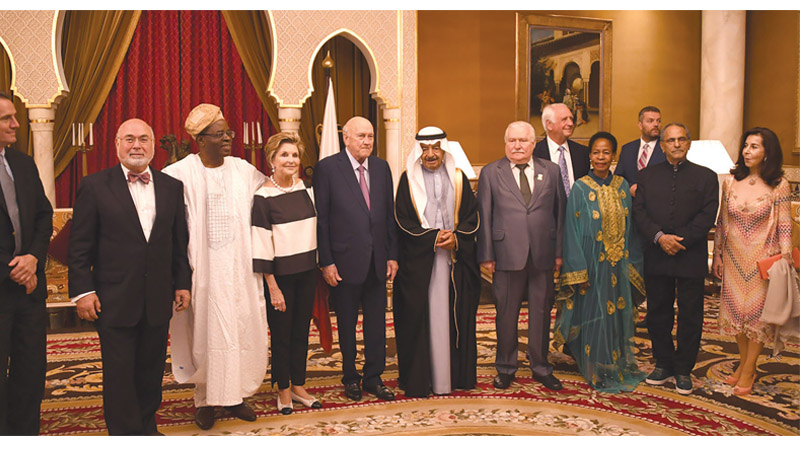 On September 12, 2018, a delegation organized by Global Security Institute arrived in Bahrain for meetings with the Prime Minister and other high level officials regarding efforts for peace and stability in the region. His Royal Highness, the Prime...