by Jonathan Granoff
President, Global Security Institute
| | |
| --- | --- |
| | |
| Photo courtesy of Michael Collopy | |
The Institute for Political and International Studies of the Foreign Ministry of Iran held a high level conference in Tehran on March 9, 2008 titled "International Conference on Iran's Peaceful Nuclear Program and Activities: Modality of Cooperation with the IAEA." I accepted an invitation to speak, although there were no other presenters from any Western country at the morning plenary session. In fact, there were no other Americans speaking at the conference, although there was a small US interfaith delegation in attendance.
The conference received extensive domestic media coverage. The opening speaker was Dr. Manouchehr Mottaki, the Minister of Foreign Affairs. His speech can be found at https://www.ipis.ir/English/index.htm. The closing speaker was Dr. Saeed Jalili, Secretary of the Supreme National Security Council. There were several excellent presentations in break out sessions from Western experts, including Christopher Pang of the Royal United Services Institute for Defense and Security Studies. Here is a background paper he wrote on Iran not for the conference.
I was particularly impressed by the presentations of Paul Ingram of British American Security Information Council. In a question and answer period, I referenced his work, particularly his critique of nuclear energy as a viable route to energy security. See: Changing the Frame of the International Debate over Iran's Nuclear Programme: Iran's Role in Moving Towards a Nuclear Weapon Free World and Other solutions to Iran's Energy Insecurity.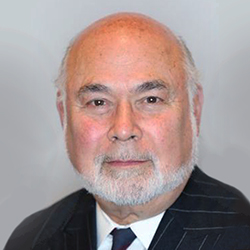 Jonathan Granoff is the President of the Global Security Institute, a representative to United Nations of the World Summits of Nobel Peace Laureates, a former Adjunct Professor of International Law at Widener University School of Law, and Senior Advisor to the Committee on National Security American Bar Association International Law Section.