Dr. Frank von Hippel, a member of GSI's Board of Advisors, is co-Director of Princeton's Program on Science and Global Security. In the 1980s, as chairman of the Federation of American Scientists, he partnered with Evgenyi Velikhov in advising Mikhail Gorbachev on the technical basis for steps to end the nuclear arms race. In 1994-5, he served as Assistant Director for National Security in the White House Office of Science and Technology Policy.
Von Hippel and his colleagues have worked on fissile material policy issues for the past 30 years, including contributions to: ending the U.S. program to foster the commercialization of plutonium breeder reactors, convincing President Gorbachev to embrace the idea of a Fissile Material Production Cutoff Treaty, launching the U.S.-Russian cooperative nuclear materials protection, control and accounting program, and broadening efforts to eliminate the use of high-enriched uranium in civilian reactors worldwide.
Please take a moment to enjoy "A Scientist in the Public Square," a brilliant article on Dr. Von Hippel, released just a few days ago in the Princeton Alumni Weekly Magazine. Click here to read.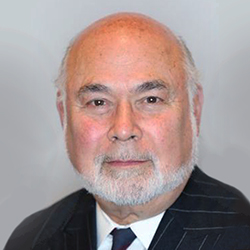 Jonathan Granoff is the President of the Global Security Institute, a representative to United Nations of the World Summits of Nobel Peace Laureates, a former Adjunct Professor of International Law at Widener University School of Law, and Senior Advisor to the Committee on National Security American Bar Association International Law Section.