We are extremely pleased that GSI Senior Officer Rhianna Tyson Kreger is the new Managing Editor for The Nonproliferation Review, the peer-reviewed journal published by the James Martin Center for Nonproliferation Studies (CNS), based out of Monterey Institute for International Studies, a graduate school of Middlebury College.
In addition to working on the prestigious NPR, Rhianna will also work on CNS's arms control blog, WMDJunction.com.
Rhianna will continue to serve GSI and its programs in her capacity as Senior Officer. She can be reached at rtkreger@gsinstitute.org.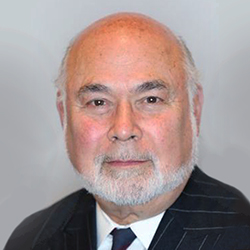 Jonathan Granoff is the President of the Global Security Institute, a representative to United Nations of the World Summits of Nobel Peace Laureates, a former Adjunct Professor of International Law at Widener University School of Law, and Senior Advisor to the Committee on National Security American Bar Association International Law Section.